The Contest and Other Stories
Joe DiBuduo & Kate Robinson
Inspired by the works of international artists, this award-winning Young Adult - New Adult collection of nineteen spellbinding magical realist, paranormal, slipstream, dark fantasy, alternate history, and fabulist tales (with a connecting novella) is collaboratively authored by Joe DiBuduo and Kate Robinson:
Peter John Rizzo, a 1960 graduate of Yale University's journalism program, inherits a floundering art magazine from his uncle, John Rizzo, with the provision that he must increase the circulation or forfeit all assets to creditors.

Peter Rizzo, Pete's father, is a banker who scorns careers in the Arts and Humanities, and is jealous of his late brother's influence upon his wife and son.

Classic Art Exposé's devoted but unorthodox editorial assistant, Jason, and two university interns, sisters Shirley and Evie, help Pete start a monthly short story contest with artwork prompts, hoping to expand and save the business.

As the four friends publish the winning (and sometimes disturbing) stories over the following eighteen months, Pete battles his father's attempts to ruin his business and his reputation, and in the process, discovers a sordid family secret. What else could possibly go astray?
:::~~~:::
Available in ebook and in BW & Color print editions
::~* Universal link to online book emporiums *~::

:::~~~:::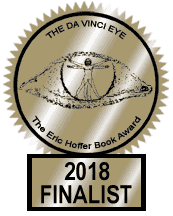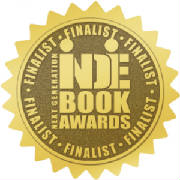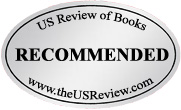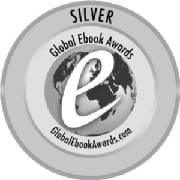 "Love the atmosphere and story narration . . . vivid and gripping. T

he frame narrative is more compelling than expected . . . has hints of beat literature, and the story arc

about an art magazine

is interesting."
"The archetypal overbearing father at odds with his son's artistic ambitions is familiar but gets fresh treatment in this story of a fledgling literary arts magazine . . . Authors DiBuduo and Robinson capture the angst that accompanies finding your own way apart from your parents. . .

The [linked] stories and accompanying color artwork help to generate an overall celebratory tone for all things literary. . . DiBuduo and Robinson confirm the collaborative nature of the literary arts and the power of story to help us find our way."





~ Michelle Jacobs, The US Review of Books
". . . A beautiful collection of stories that are exquisitely written . . . What makes this collection an exceptional one is the compelling cast of characters, the realism infused into the plot lines, and the plot structure that makes each story a must-read . . . I enjoyed these tales for their existential themes and the philosophical questions they ask . . . a gorgeous treat for short story buffs and the diversity in style, plot, and themes makes this a book that will appeal to a wide audience."





~ Christian Sia, Readers' Favorite




::~Acknowledgments~::
"Cheater" first appeared in Western Weird, Volume 4, Manifest West Series, (Western Press Books - Western State Colorado University, 2015).

"Night Café" won the quarterly New Short Fiction Award (Jerry Jazz Musician, 2012).

"Lost Memories" first appeared in The Memory Eater (CP Anthologies, 2012).




"A Twisted Garden" first appeared as "The Yellow House" in Say Goodnight to the Bad Guy (May December Publications, 2011).

"The Snow Globe" first appeared in Best Served Cold: An Eye for An Eye (Runewright LLC, 2011).
:::~~~:::
TDP novel titles - just $2.99 at all international ebook emporiums!




The Contest and Other Stories - just $2.99 at all international ebook emporiums!




Novelette -

Space Race: Robot Rebellion in the Future Wild West

just $.99 at all international Amazons!




NEW!

Middle-grade short story - Thirteen - just $.99 at all international Amazons!






:::~
Tootie-Do Press Publications
~

:::
:::~~~:::
Joe DiBuduo is a retired commercial painter, and a budding sculptor and glass artisan . He stays busy filling his front yard in Prescott Valley, Arizona with giant sculptures, and traveling around the country to check off adventures on his bucket list. DiBuduo is the author of two paranormal novels, another connected collection of short stories, a historically relevant memoir, a popular nonfiction narrative, and his signature "flash fiction poetry," quirky flash fiction, and children's stories featured in anthologies and journals.

Kate Robinson whacks words in redwood glades and on beaches along the California coast and in the high and low deserts of Arizona. Bookwise, she's the author of a metaphysical sci-fi novel, an upcoming novella constructed from dreams, and two history books for middle-graders, in addition to her collaborations with Joe DiBuduo. Her short fiction, poetry, creative nonfiction, and children's stories are featured in international anthologies and journals. She promises to dance always with paradox and absurdity.
As an Amazon Associate, we earn from qualifying purchases.